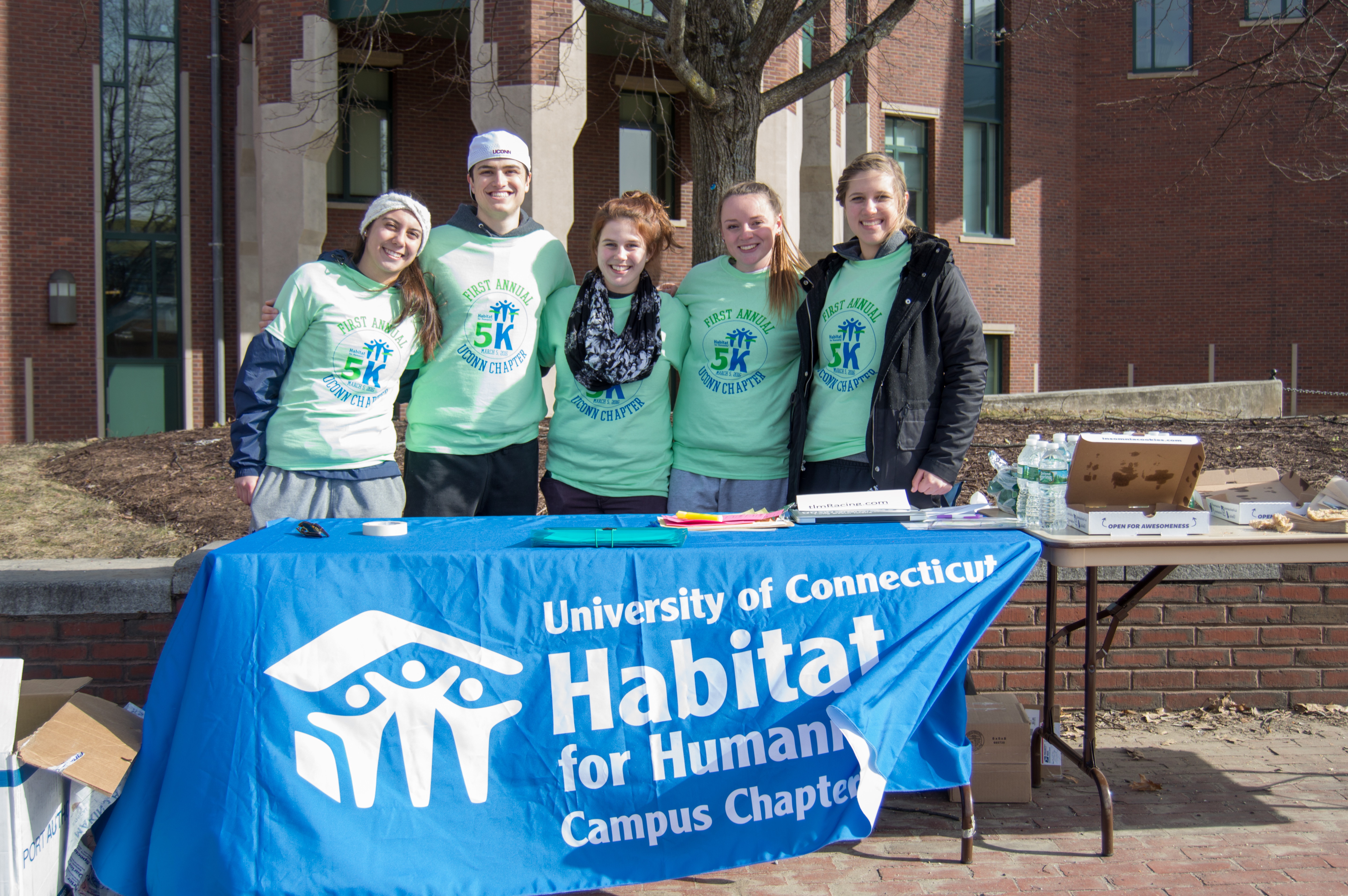 Habitat for Humanity UConn Chapter
Habitat for Humanity seeks to bring people together to build homes, communities and hope. Here at UConn, we do the same. While fundraising for Eastern CT Habitat for Humanity, we strive to educate the student body about homelessness and housing deficiencies in our modern world. Together, we volunteer around the state to make a positive impact in the lives of those in need. Join Habitat today to be part of the difference!
Our campus chapter's 3 main goals include:
Educate our community about homelessness and sub-standard housing locally and throughout the country.
Send volunteers to work with community partners on builds.
Raise funds to donate towards Eastern CT Habitat for Humanity construction projects.